Back To Blog
Are you afraid that neighborhood thieves or burglars may break into your home and steal your precious property? Are you not satisfied by the level of security that you have at your residence? Are you thinking of ways to feel more protected? Then you should seriously consider having a swing gate operator to gain more control of who comes in and out of your property. A lot of people make the assumption that installing a safety gate is a big hassle that will eat up a lot of time and money. This is a huge misconception. Once you contact the right gate installation company, you will have a security gate set up at your residence in a very short period of time. You will also be given access to an operator with which you can control the movement of your driveway gate.
An Impenetrable Obstacle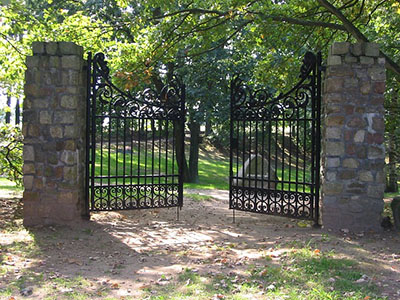 Electric swing gates serve as a great frontline of defense at your property. They provide you with the kind of protection that will help you sleep at night without thinking about robbers and burglars lurking around your home. Equipped with the swing gate operator, you will have a key code or a manual electronic button with which to gain access to your property. It can also be used to restrict access to your property. Some people may think that their regular alarm system is good enough to ward off unwanted attention from trespassers. However, by installing an electronic swing gate, you are adding an extra impenetrable obstacle for criminals to overcome.
Easy Access to Your Own Home
If you have a gate that needs to be manually opened and closed every time you are at the entrance, then you will be wasting a lot of time and energy. This is particularly true for heavy wooden or wrought iron gates. With an electric residential swing gate, you can use the operator to get in or out of your home as you please without having to get down from your car. Also, if there are guests waiting outside your porperty, you do not have to walk all the way there to let them in. Just let them know the access code or press the button on the operator so that they can enter your home without bothering you.