Back To Blog
Electric gates have become indispensable for homeowners these days. The reason for this is simple; they offer a lot of benefits which include safety and providing a modern look to the exterior of the home. The most important decision that you have to make when getting a new gate is that of deciding which type would suit your property and needs the best.
You have two options in this regard. You can either go for solid sliding gates or opt for a swing gate. Both these gates have their plus-points and can prove to be ideal for your home. However, do bear in mind that you would need a good gate company for the task of new gate installation, as installing a gate unit by yourself can put you in risk, as well as void the warranty.
How to Choose the Material of the Electric Gate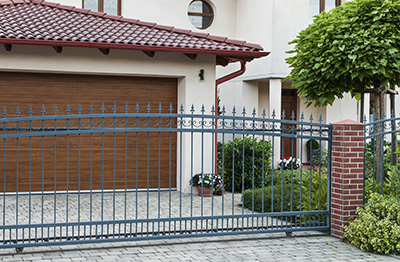 Choosing an electric gate is never easy. You have to decide a lot of things before you can finally decide which gate is suitable for your home. First of all, you need to determine the material. If you are looking for a strong and sturdy yet light-weight electric gate then wrought iron gates would be perfect for you. For people looking for a fancy electric gate to grace the exterior of their homes, the best choice would be ornamental iron gates. Wooden gates are very popular, yet require a lot of maintenance as the wood is exposed to the elements and might rot over the years.
When choosing the material, do keep your budget in mind as the steel and wrought iron gates are much cheaper when compared to the fancy ornamental iron gates. As mentioned, wooden gates need extra maintenance – but the others need their proper care as well.